History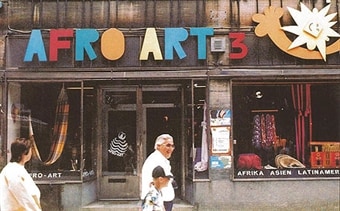 Afroart (Now A World of Craft) was established  as a foundation in Stockholm 1967. The aim was to support, develop and spread awareness of Third World Crafts. Initially, Afroart, focused on the African continent, and later it expanded to include countries in Latin America and Asia.
The idea to start a shop in Stockholm grew out of another project, the opening of the Rorke's Drift Art school in South Africa. The teachers at the school, a group of Swedish artists, introduced new ideas and the works created at the school soon attracted international interest. This in turn created the need for sales channels outside South Africa. The idea of a shop in Stockholm was born!
Over the years, Afroart has imported and sold handicrafts and sent volunteers as advisors to developing countries via grants from the Swedish International Development Cooperation Agency. Afroart has worked to spread information about international crafts and has participated in several acclaimed exhibitions.
In 2023 Afroart changed its name to A World of Craft.